Microsoft Office Home And Student 2019 CD Key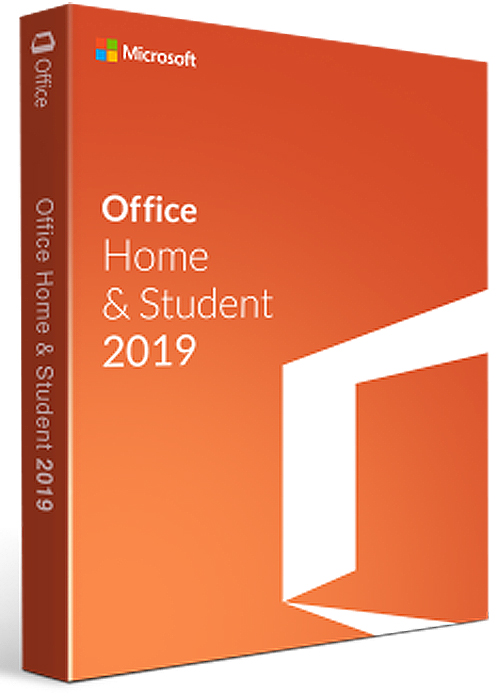 Microsoft Office Home And Student 2019 CD Key
Please enter this link Microsoft.com/redeem and sign in with your Microsoft account to activate your office key, then click"services and subscriptions"to check your product and download it. If you don't have a Microsoft account, please register one. Attention: Remember to activate the key in the webpage first, then download the software. Office 2019 is Microsoft's latest addition to the Office family of products. If you are using Microsoft office for your home or your basic day to day tasks, then this is the right office for you. The Microsoft Office Home student has your favorite applications for you, such as word, excel, powerpoint, and onenote. Microsoft Office Home and Student 2019 does not include Outlook
Features
Perhaps the most interesting feature for the general public has been the fact that Office Home & Student 2019 does not require a subscription-based license, unlike most previous Office releases. With this product, Microsoft offers a single purchase per PC, allowing many to purchase the product they previously could not afford due to subscription-based purchase. You are allowed to activate up to 25 licenses in a Microsoft account.
The Home & Student version of Office 2019 is perfect for people who need the essentials of what Office offers, as it includes classic versions of Office applications. Office 2019 incorporates a considerable amount of resources pre-distributed through Office 365. However, unlike subscription-based versions, the applications included at time of purchase do not receive additional updates from Microsoft. Whenever a new version is available, you must purchase Office again to be able to install it. It also does not include any of the services available with Office 365, such as Skype, or the 1 TB storage offered by OneDrive.
Your favorite apps are just a few clicks away:
Word
Microsoft word processing software allows you to write confidently with the help of intelligent technology without the need to worry about spelling mistakes or grammar, and you may also choose to view stylistic writing suggestions. Enhanced ink features make your digital ink experience easier than ever, allowing you to stay in the flow. With real-time collaboration, it's easy to invite others to view or edit your work. With the click of a button, you can share your documents. Templates in more than 40 categories allow you to make a breakthrough and save time while Resume Assistant, an addition provided by LinkedIn, helps you create a compelling and fully customizable resume.
Excel
This interactive application lets you organize, analyze and store your data in tabular form with the help of enhanced virtual intelligence. Create your own spreadsheets or choose from numerous templates available to easily perform calculations with modern formulas. The new features included in Office 2019 are new formulas and charts for data analysis to get a better picture, making it easier to see and understand all information. Excel also lets you share your workbook with others for real-time collaboration.
power point
Deliver your thoughts and ideas with aesthetic visual design, animations, pictorial movements, 3D models and symbols. Give smart innovation a chance to let you breathe life into your presentations with just a few clicks. New animation and visual effects features include morph transition, text marker, vector graphics, and an easier way to remove the background from your images. You can share your presentation with others for co-authoring or receiving comments in real time.
A note
This software already comes pre-installed on all available versions of Windows 10, however, if you still need it, OneNote 2016 can be selected to be installed on the device as an optional feature in the Office Installer you receive at the time of installation. purchase. OneNote is a virtual notebook that allows you to stay organized and keep your notes in a safe space. With the ability to create notebooks, you can divide your notes into sections and pages to write and track your world through typing, highlighting and even ink annotations. The easy-to-understand visuals, navigation and quick search features allow you to find everything and everything with ease. You can use OneNote on all your devices to access your notes anytime, anywhere, and share or collaborate in real-time with whoever you invite.
Whokeys.com is a reliable and competitive online retail store that provides a wide variety of popular game products on all platforms, all kinds of gift cards and other software products. Purchase our products that we got from formal sources. Furthermore, Whokeys will keep updating our stock with everything you need.
Platforma

Region

tagi

Software

Zasoby

W magazynie

Original Price

PLN 1374.79

Discount

-88%

Present Price

PLN 159.82

Earn Up to PLN 12.79
Zamknij

Witamy na stronie logowania whokeys.
Adres email

Hasło

Czy zapomniałeś hasła?
Nie jesteś jeszcze zarejestrowany?
Sign Up Now
Zaloguj się za pomocą konta osoby trzeciej:
Open the whokeys APP
Scan The code to login
Zamknij

Zapraszamy do rejestracji na whokeys
Adres email *

Please enter a valid Email.

Hasło*

6 to 16 letters, numbers, and special characters.

Potwierdź hasło*

Imię* Nazwisko*

Przeczytałem i zgadzam się na

Subskrybuj oferty, konkursy i biuletyn whokeys
Czy posiadasz już konto na whokeys?
Zaloguj się teraz
Zaloguj się za pomocą konta osoby trzeciej
Zamknij
Prompt T698563:
The programe has been successfully submitted to the system
Zamknij
Prompt T698563:
The programe has been successfully submitted to the system
Zamknij
Prompt T698563:
The programe has been This is a warning ?
Zamknij

Successful Registration

Welcome ! You have successfully signed up to be an whokeys member.
Close

Verificação de Segurança
A new item has been added to your Shopping Cart.
Może także polubisz