Mount And Blade Warband Full Collection Steam Key Global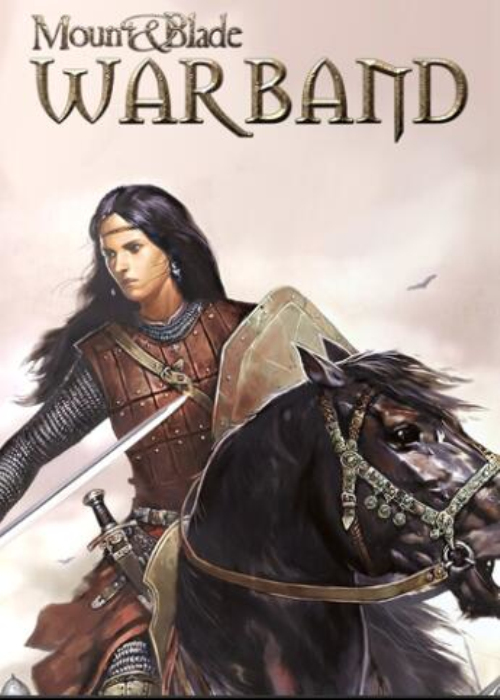 Mount And Blade Warband Full Collection Steam Key Global
Nowy Gorący
Its Global Steam Key, Welcome to order now.
Mount & Blade: Warband is the eagerly anticipated sole expansion to the original PC role-playing game (RPG), Mount & Blade. In a land torn asunder by incessant warfare, it is time to assemble your own band of hardened warriors and enter the fray. Lead your men into battle, expand your realm, and claim the ultimate prize: the throne of Calradia!
Napoleonic Wars is a multiplayer DLC expansion pack for Mount & Blade: Warband featuring the final years of the French Empire's struggle to remain the dominant power of Western Europe in the early 19th century. Experience the thrill of Napoleonic warfare first hand - Take part in the invasion of Russia or fight the French at Waterloo from the front line! Side with one of the five supreme European powers from the era and choose from more than 220 unique units to play. Fight on battlefields across Europe in of one of the most accurate and detailed Napoleonic war games ever!
From the creators of the popular "Brytenwalda" mod, "Viking Conquest" is a brand new DLC for Mount & Blade Warband! This single and multi player DLC brings Mount & Blade to historical Dark Age Britain, complemented by authentic scenes and cultures. The DLC features a story mode with a complex plot, where choices have real consequences, as well as a standard sandbox mode in an all new setting, with expanded options and controls. Online battling also takes on its own flavour, with special modes like Coastal Assault and Warlord.
Related Product:
*
Mount And Blade Warband Steam Key Global
*
Steam Gift Card 80 HKD Global
Whokeys.com is a reliable and competitive online retail store that provides a wide variety of popular game products on all platforms, all kinds of gift cards and other software products. Purchase our products that we got from formal sources. Furthermore, Whokeys will keep updating our stock with everything you need.
Platforma

Region

Zasoby

Dostępne na zamówienie

bestseller! Zapotrzebowanie przekracza podaż! Uzupełniamy nasze zapasy, Wyślemy klucze na twój e-mail w ciągu 48 godzin od rezerwacji.

Original Price

PLN 91.91

Discount

Present Price

PLN 183.87

Earn Up to PLN 14.71
Zamknij

Witamy na stronie logowania whokeys.
Adres email

Hasło

Czy zapomniałeś hasła?
Nie jesteś jeszcze zarejestrowany?
Sign Up Now
Zaloguj się za pomocą konta osoby trzeciej:
Open the whokeys APP
Scan The code to login
Zamknij

Zapraszamy do rejestracji na whokeys
Adres email *

Please enter a valid Email.

Hasło*

6 to 16 letters, numbers, and special characters.

Potwierdź hasło*

Imię* Nazwisko*

Przeczytałem i zgadzam się na

Subskrybuj oferty, konkursy i biuletyn whokeys
Czy posiadasz już konto na whokeys?
Zaloguj się teraz
Zaloguj się za pomocą konta osoby trzeciej
Zamknij
Prompt T698563:
The programe has been successfully submitted to the system
Zamknij
Prompt T698563:
The programe has been successfully submitted to the system
Zamknij
Prompt T698563:
The programe has been This is a warning ?
Zamknij

Successful Registration

Welcome ! You have successfully signed up to be an whokeys member.
Close

Verificação de Segurança
A new item has been added to your Shopping Cart.
Może także polubisz